Hassle-free WordPress Design
Get top-notch web design services tailored for small-to-medium business.
Websites designed for modern users, optimized for conversions and lead generation.
Improve readability and engagement with professional website content management services.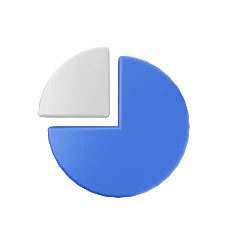 We use heatmaps, scroll maps, and analytics data to enhance user experience.
After reviewing your brand guidelines and logo design, we conduct research and select up to three themes that we suggest as suitable options.
We design the main templates with a focus on your branding elements such as logo, typography,colors and recommended themes.
Once you have chosen and purchased the final theme, we proceed to set it up based on the templates design and your branding .
Website design.
Wordpress setup.
Content publishing.
Website design.
Theme search.
Wordpress setup.
WordPress design based on Salient theme.
No worries.
You Are in Good Hands
"The best thing about Andreas is you can give him a high level problem statement, and he has the intelligence, skills, and initiative to find UI/design solutions, while providing multiple options."
"If you are looking for a design with focus on clean design that converts, Andreas is the man: he re-designed both my catering website and our niche travel portal. Both have since then showed large improvements of conversion"
"Together we undertook a massive redesign of our flagship web property, Ace. He not only delivered on what was asked but provided critical feedback to make the project even better than we'd first imagined. I cannot recommend his service highly enough."
"Working hard, beeing focused, creative, has all what a designer has to have. In a short sentence: Andrius fits for all!"
"Andrius is a great designer and has a great eye for detail. We have worked on a couple of projects together and each time he delivered more/better than we expected. Andrius has a keen sense of addressing issues that may arise later in the development stage and helps address those issues before they become obstacles. I highly recommend him and will continue to work together with him on all of my future endeavors."
"Andrius is a passionate lover of the web and are filled knot only with knowledge but also with tons of ideas"
Take your WordPress website to the next level.
Full-stack website design and launch package.
Preview your website with new theme and customised design.